By Amy Burger Special to the Post-Dispatch

Katherine Noll loves to relax and spend time with her mini-horse, Tuxedo, on the 30 acres she shares with husband, Dustin, in Festus. Thanks to Dustin's hard work and her own creative style, she now has the perfect place for both — a combination "she shed" and horse stall designed in an existing building on the property.
The Nolls moved to their home three years ago after living nearby on acreage owned by Dustin's parents. Growing up in the area, he had driven by the property often as a child and always wanted to own it. When the opportunity arose, they purchased the land, which included a 12-acre tree farm and a four-bedroom, four-bathroom home built in 2000. It also included a large shed used by the previous owner to store his antique cars.
"When we opened it, we thought this would be perfect for Tuxedo," Katherine says, though she never envisioned it being more than a space for him to have a stall.
It wasn't until Dustin surprised her by adding a fireplace with a remote control and thermostat to heat the space that the plan came together to create a relaxing retreat to be shared by both horse and human. Dustin designed the shed and completed its renovation with some help from family members, while Katherine carefully selected furnishings and décor for the space that fit her feminine style.
"I love traditional, country, shabby chic and feminine colors," she says.
While the building was relatively new, it had no windows and only an older garage door for access. The Nolls added windows for natural light, a traditional entry door, and had a new custom-sized garage door added, which can be opened on nice days. Tuxedo's stall is separated from the living space by a gate that he can poke his head through. Dustin designed the separate spaces, framed out the interior and spray-foamed the entire building for insulation.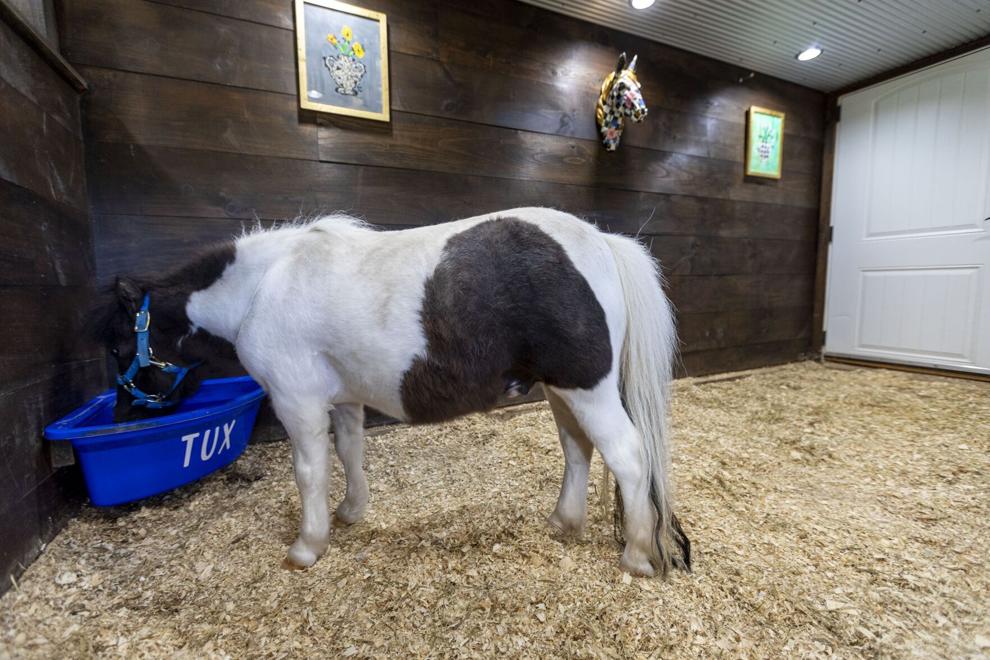 With help from his uncle, Dustin added shiplap to all of the interior walls for a true barn feel, as well as a tin ceiling and a farmhouse light above the loft. He also built in a bar tabletop that Kathryn stained and matched with barstools for dining.
To spruce up the fireplace, the Nolls added a uniquely shaped tile surround and a wood mantle that Katherine chalk-painted black and distressed. They painted the concrete floors black and used stylish, machine washable throw rugs from Ruggable to soften it.
Katherine engaged artists and creators she discovered online to make accessories for the space that give it a homey and custom feel, including soft, neutral slipcovers for the sofa and chair by Etsy shop Simply French Market. She found Paula Queen Designs on Facebook and commissioned her to create two wall-mount decoupage horse heads inspired by the designs of the MacKenzie-Childs home furnishings brand, which she's long been a fan of.
While the she shed is decidedly feminine, it is so comfortable that Dustin also enjoys spending time there with Katherine, and of course, Tuxedo.
"We love to eat dinner out here sometimes. In the winter, we put the fireplace on, Katherine says. "It has a real cozy-like getaway feel to it."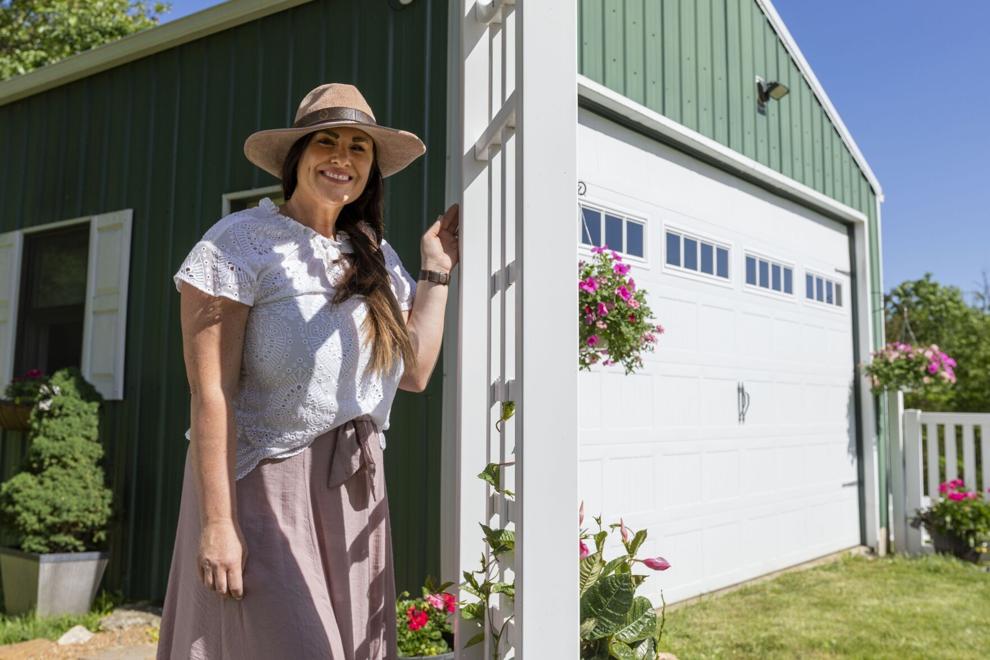 Photos: At home with Katherine Noll
At Home: Katherine Noll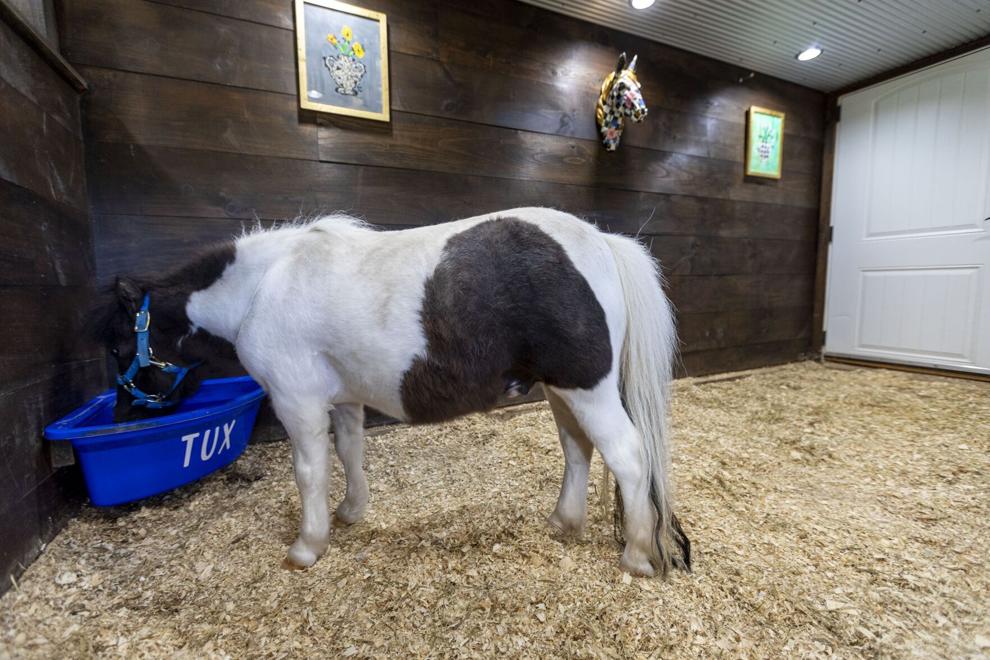 At Home: Katherine Noll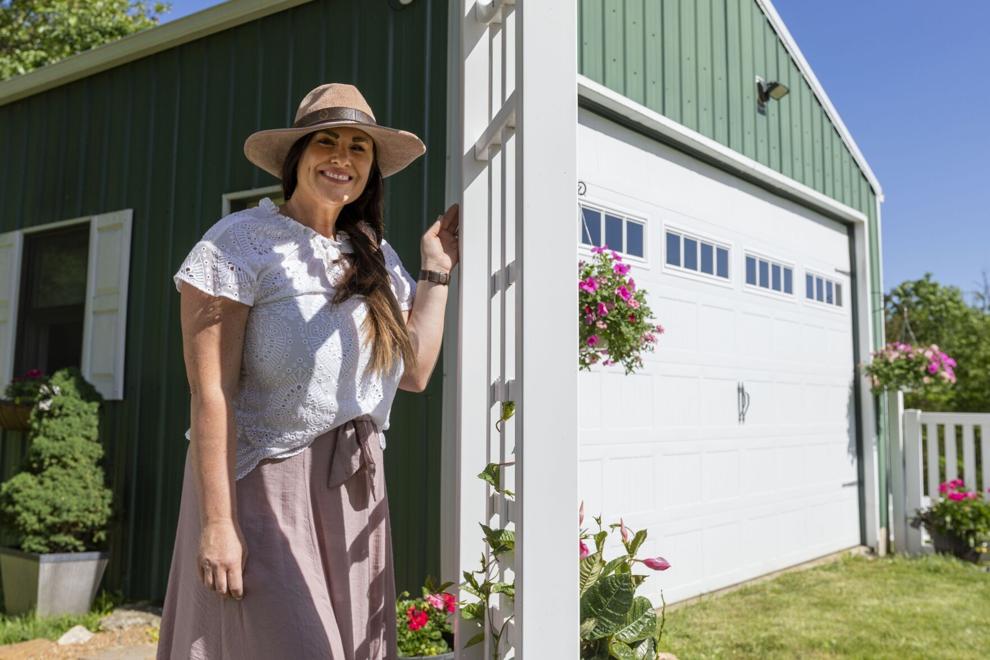 At Home: Katherine Noll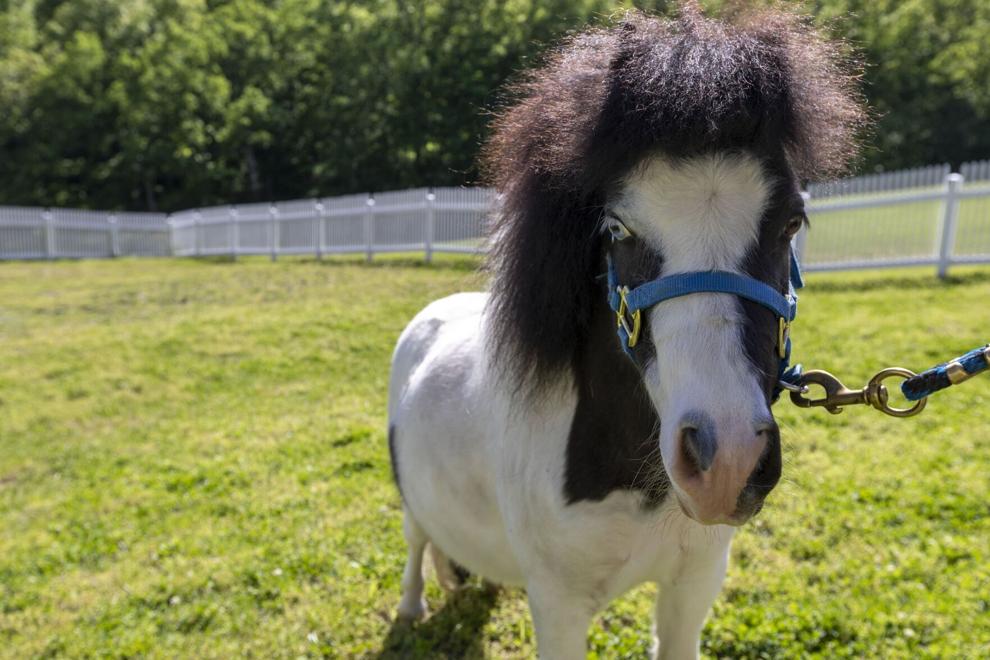 At Home: Katherine Noll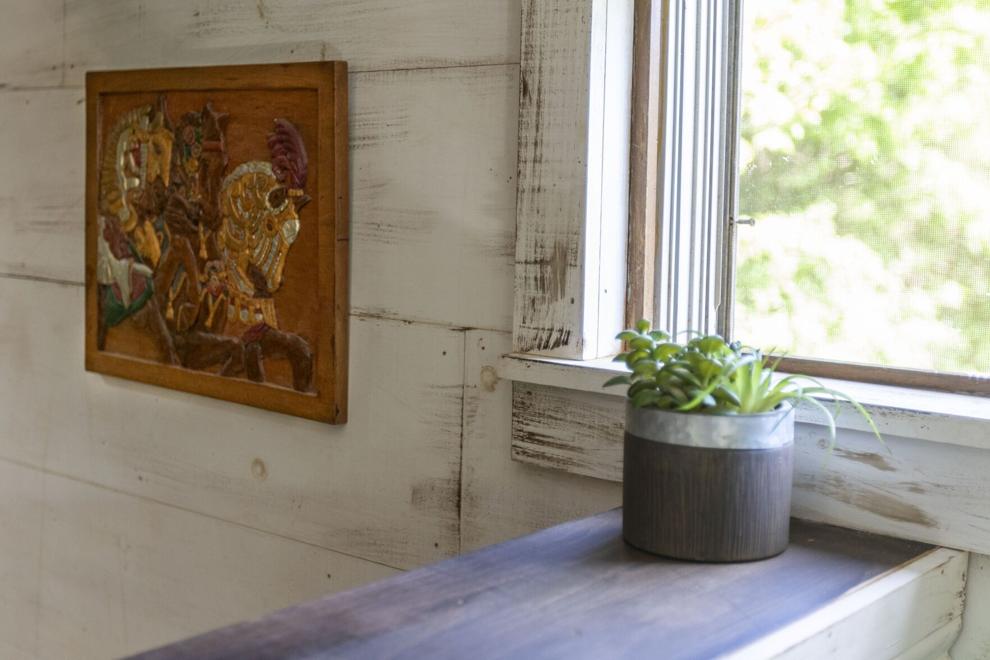 At Home: Katherine Noll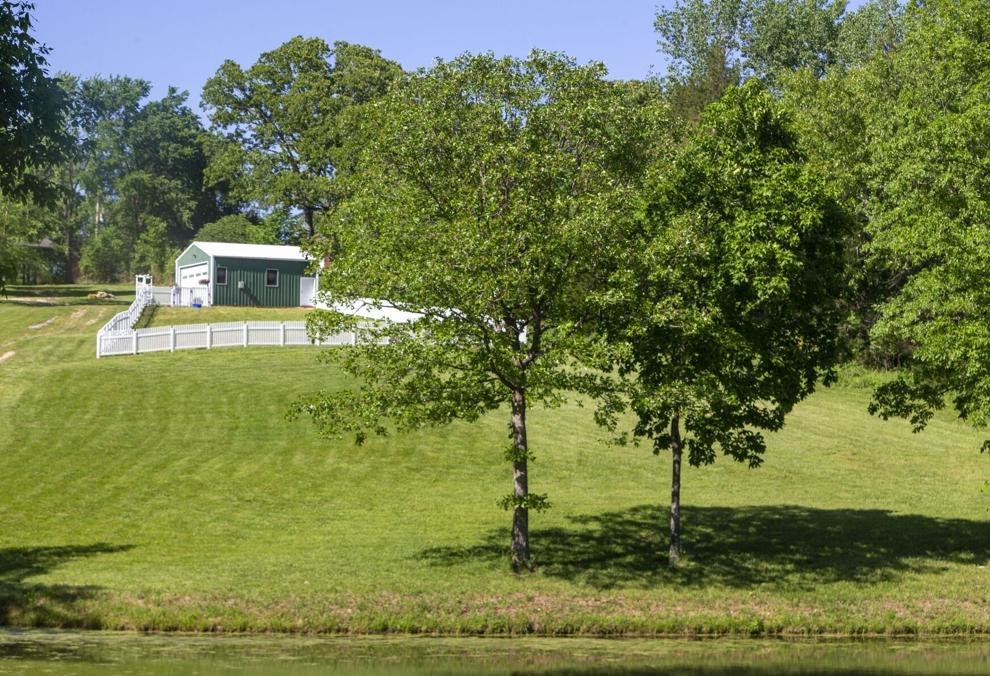 At Home: Katherine Noll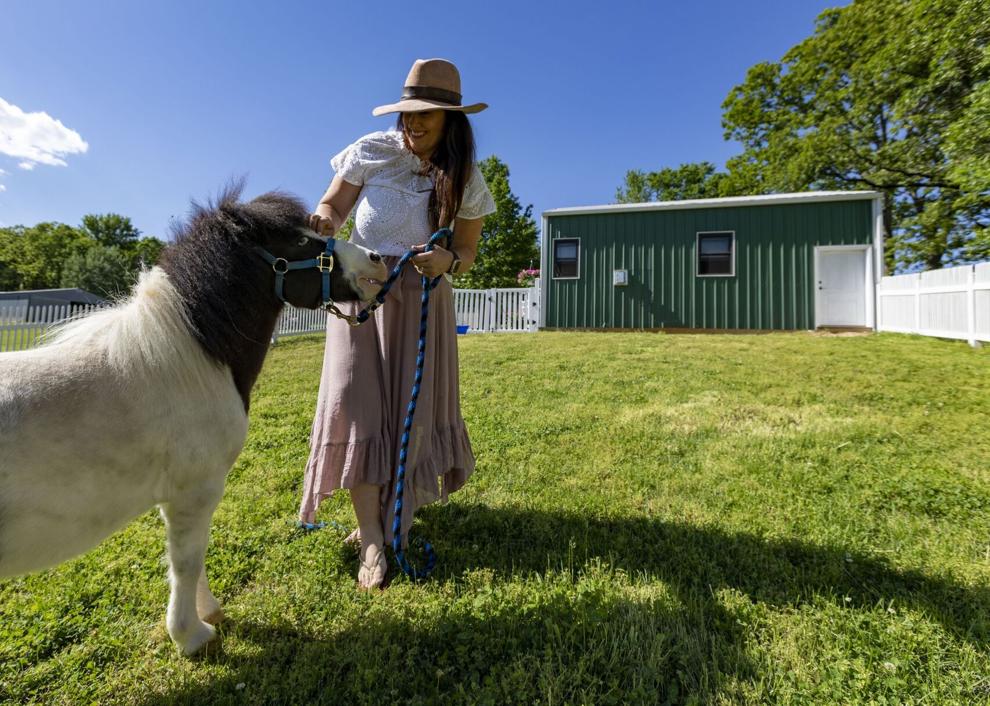 At Home: Katherine Noll
At Home: Katherine Noll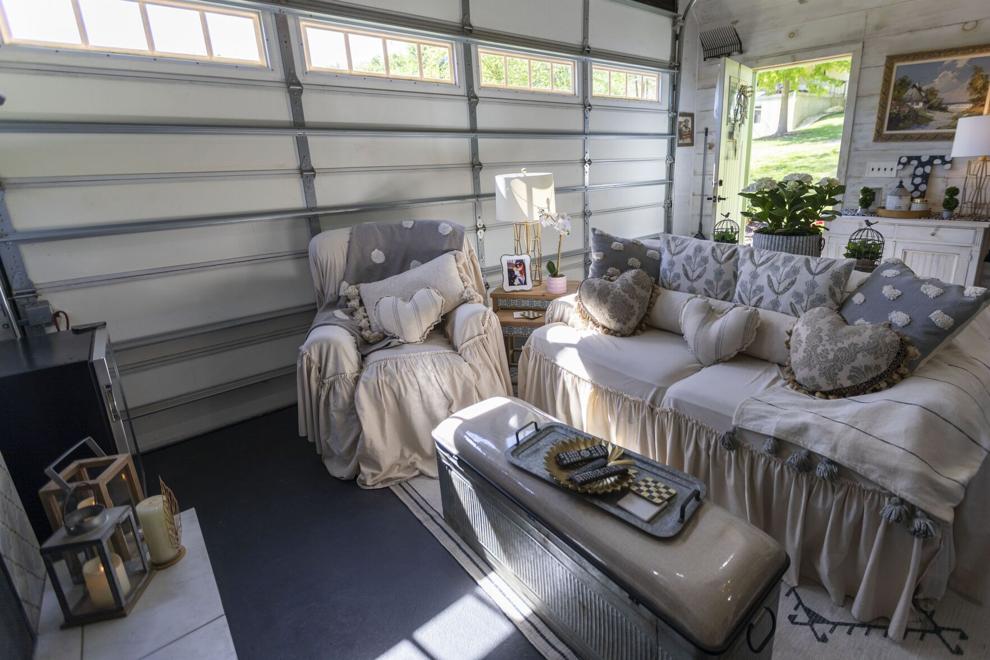 At Home: Katherine Noll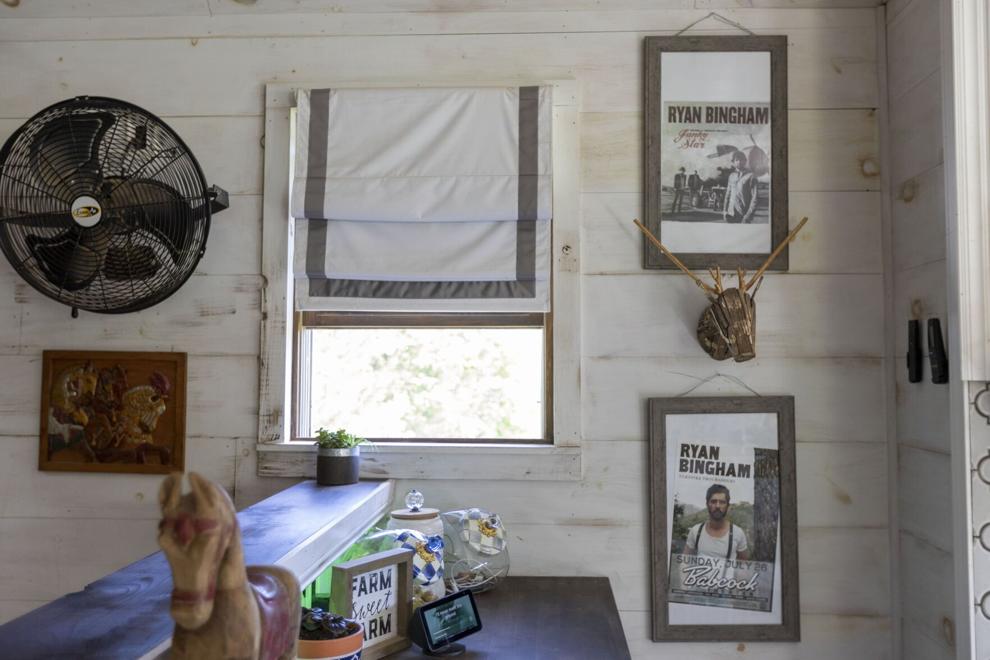 At Home: Katherine Noll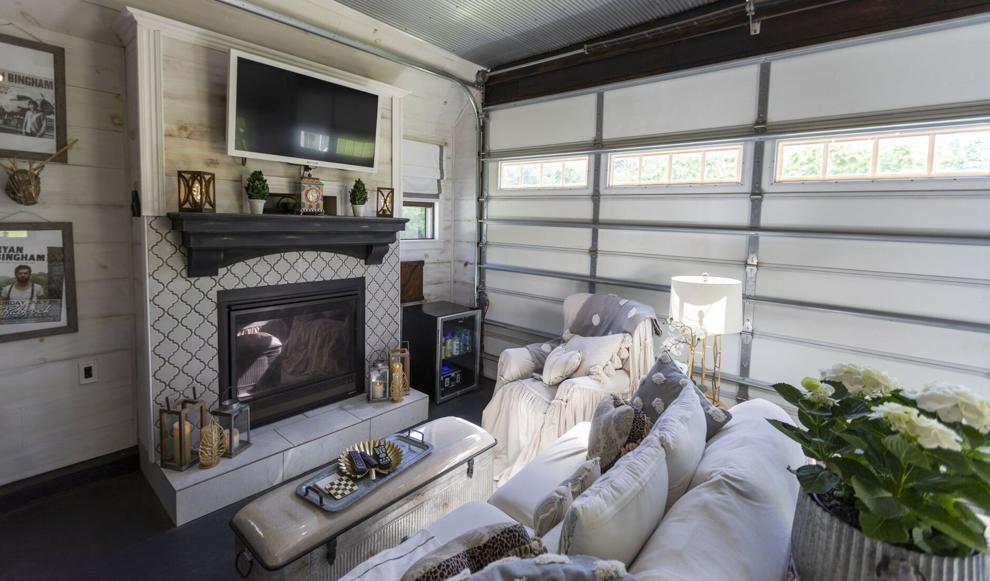 At Home: Katherine Noll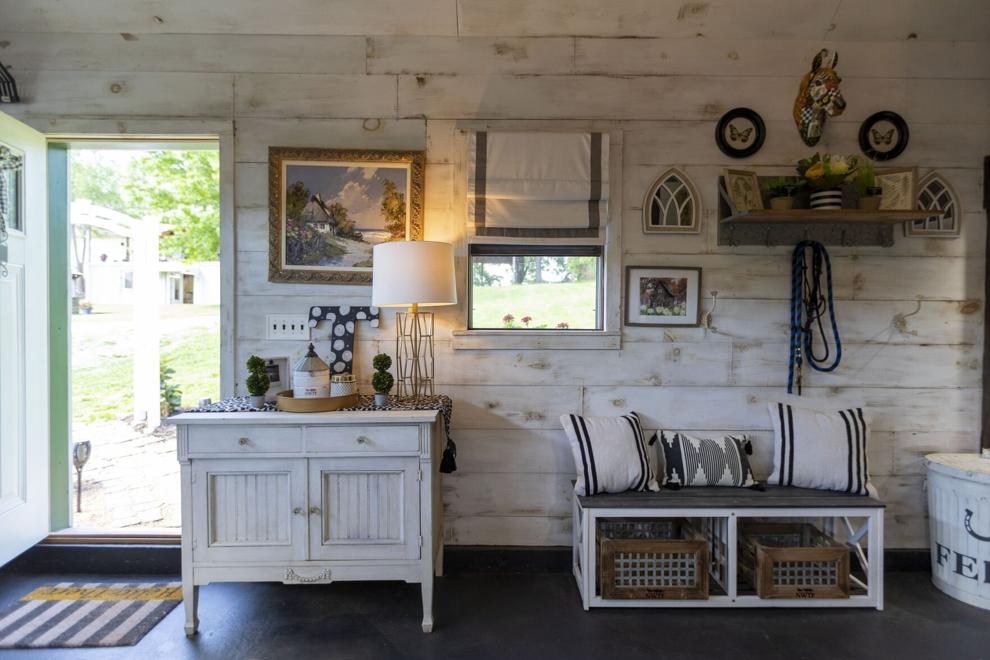 At Home: Katherine Noll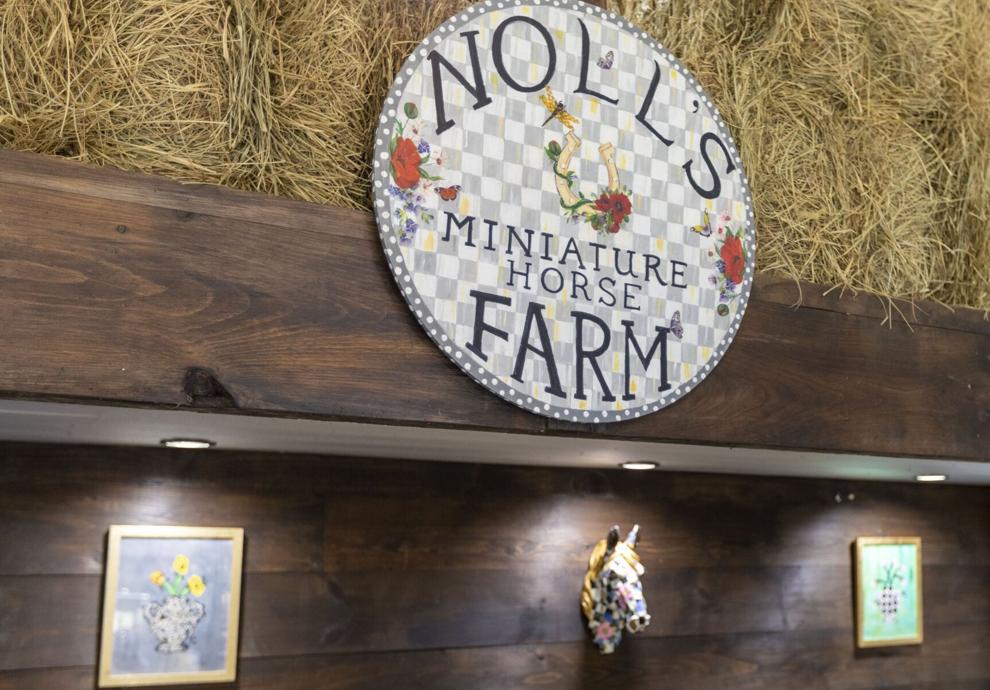 At Home: Katherine Noll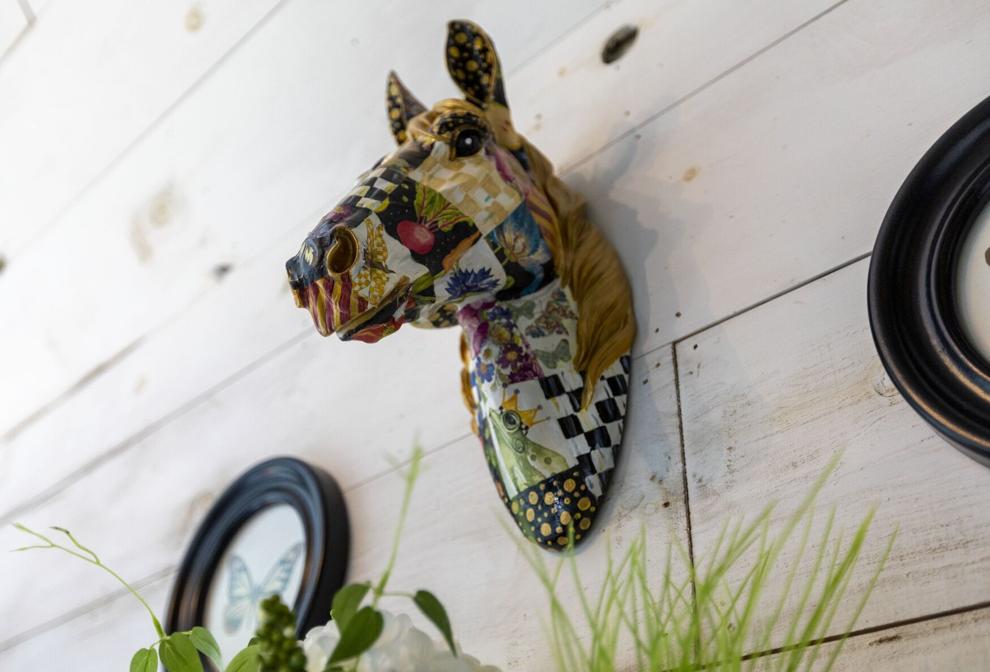 At Home: Katherine Noll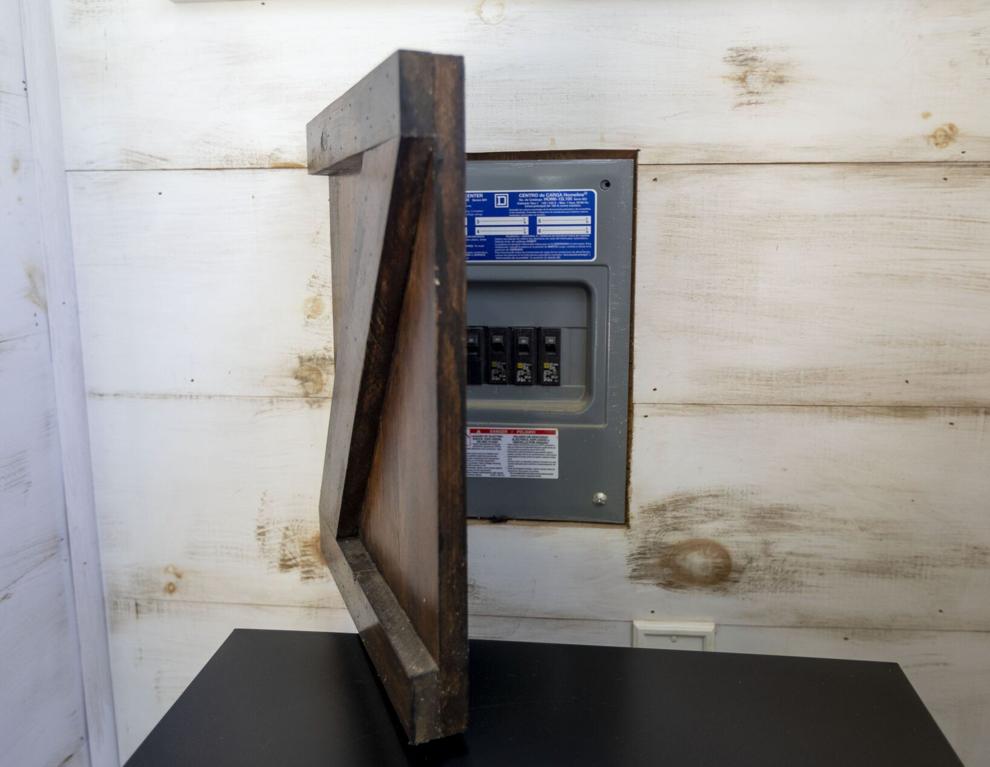 At Home: Katherine Noll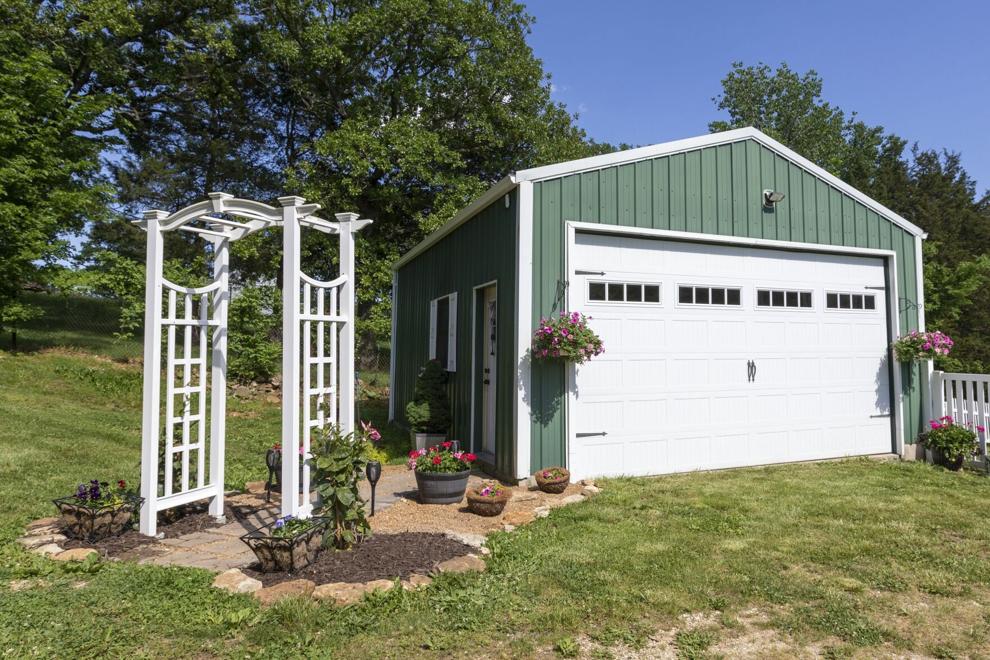 At Home: Katherine Noll
At Home: Katherine Noll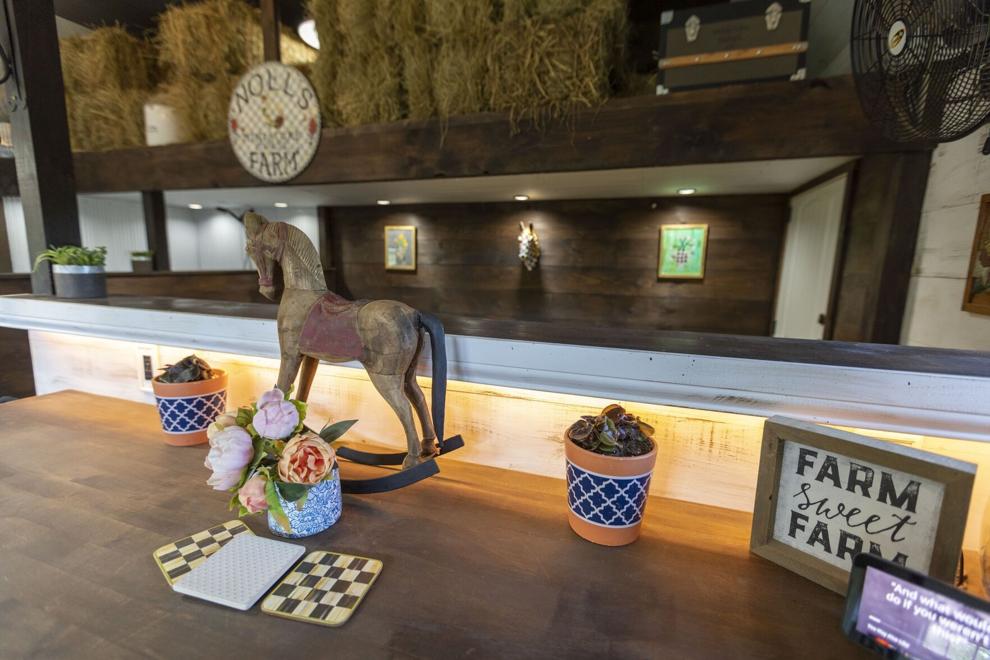 Topics
#Decorator
#furniture
#Interior Bedroom
#Interior Design
#Interior Garage Door